7 Foods to be Avoided after a Work out
Daily workout schedule is important to maintain a Healthy and Active Life. But it is also important to take care of our Pre and Post Workout Food Habits. Restoring energy for a workout session, post workout food also helps to Build Muscle and boost body metabolism. Pre work out food is as important as post workout food. However, wrong Food Habit can cause harm to our health. We should avoid meals which are hard to digest, contains Sugar or loaded with saturated fat etc.
Many of us always take the wrong meal without knowing the real fact, ultimately causing harm to health. It is a very perplexing topic regarding what to eat and what to not eat after every work out. You might have a question in your mind i.e. what types of food should be avoided after a workout? If you take a thorough look at this article, you'll find the answer.
Let's have a look at the 7 foods that you should never eat after a workout.
7 Foods to avoid after a work out

1.     Spicy Foods :

Spicy foods are hard to digest. After completing daily work out session, we should eat foods which are easy to digest. Foods that contains little protein, little sugar, and little carbohydrate to bring your energy levels back. Taking of sugar doesn't mean that you should drink sugary drink only, preventing the fat burning process to provide your body with sufficient energy.
2.     Soda Drink :

You may develop a craving of drinking caffeine or drinking soda drink after a workout. However, it is not the perfect choice for your health. You should never drink soda after a workout. After every work out session, your body needs to hydrate. But Soda drink makes you bloated if you take this after doing exercise.
3.     Fatty Foods :

As soon as you complete your work out session, taking oily foods, fried foods and even nuts won't be your choice. Fat slows down the digestion process, delaying the delivery of much-needed nutrients into the muscles. Ultimately muscles do not get the required nutrients to muscle growth.
4.     Meal Replacement Drink :

Many meal replacement or energy drinks are now available in the market. Avoid products that contain chemical sugars like aspartame, artificial flavors, and artificial colors. You are in search of a healthy weight. So, avoid eating this types of drinks which cause harm to your body. Different varieties of Protein shakes are also available in the market. Try to add some healthy homemade healthy fruit juice top avoid such type of harm.
5.     Raw Vegetables :

Although eating raw vegetable or salad is a healthy habit, it is not a good choice after a workout. You need calories, high-quality carbohydrates, and protein after a tough work out session. If you fill your plate with raw veggies, you feel full very quickly. Therefore, you can't get the required nutrients or calories that you need after workout.
6.     Fast Food :

Fast food contains lots of trans fat. If you find Macdonald or Burger King next to your gym that triggers your craving while you pass by it. But your all workout sweating will go in vain if you develop a habit of this items. Since trans-fat present in fast food ruin your workout. Avoid trans-fat and consume some good fats which are good for your health.
7.      Sports Drinks :

During work out session, we sweat more. Therefore, proper hydration is very important. Many of us have a habit of drinking sports drink thinking that such type of drinks help to maintain proper electrolyte balance. But do you know the actual fact? The high sugar content in sports drinks make them unhealthy post-workout drink. If you feel tired and need some glucose replacement, drink coconut water or a healthy smoothie.
It is important to put on healthy pounds of lean muscle through proper workout schedule. Workout helps you to add the extra weight to your muscles instead of your fat cells. Gaining Muscle Mass also requires proper Pre and Post Workout food along with Proper Workout. Any unhealthy habit may ruin all your efforts to gain muscle mass. Try to maintain a proper pre and post work out diet so that your plate should contain the required amount of Protein, Carbohydrate and Fats. You can also use Ayurvedic weight gain products like Accumass which is a rich blend of Ayurvedic herbs. It is steroid free and do not cause any side effects. Accumass is a good choice to make your weight gain dream come true.
                                                              "Nothing will Work unless You Do"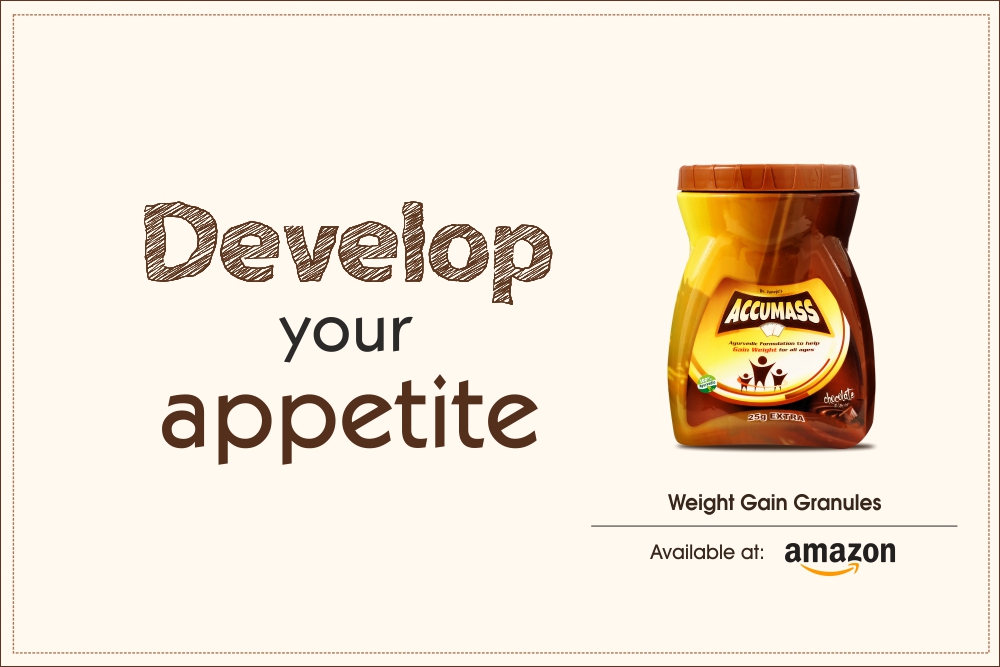 Hope you liked this blog. If you follow any diet that is helpful for gaining weight, you can share your advice and opinion in our comment section below.