Choose A Right Strategy to Gain Weight Accurately
Most of the usually complain about the weight gain issue. But they don't know there are many people who remain sad because of their thin or skinny body.  Reason for a skinny body can be high stress level, skipping of meals, unhealthy eating food, and lack of physical fitness. Whatever the reason is you have to do make some efforts if you want to see your body in a perfect shape.
You need to Maintain a Strict Diet. It means you have to keep unhealthy foodstuff away from yourself. You can also take the help of your dietician for the advice of right diet that include all essential vitamins, protein, and minerals. However, taking some natural ingredients can be effective to boost speed up the weight gain process. When it comes to increase body weight, most of the people struggle with doubts when they choose some food items for making their body strong.
If you are also one of those who have such doubts, do continue the reading for the right assistance.

1.  Dry Dates are Good for Weight Gain :
Dry dates are categorized as a Healthy food Stuff. These include essential Vitamins such as A, C, E, K, B6, thiamine and niacin- all these nutrients are necessary for our health. Moreover, they are also good source of Protein, Sugar, and Energy so, help you Gain Adequate Muscles.
You can include them in your regular diet- taking with warm milk will be a better option. Combination of both healthy food items can improve your physique to great extent.
2.  Add Sugar and Clarified Butter to Your Regular Diet :
This is another good remedy for the weight gain. You need to mix a tablespoon of clarified butter with one tablespoon of sugar. Eating this mixture ever day at least half an hour before lunch or dinner can give desired results. Within a few months you can see positive results in your body.
3.  Have Mangoes with Milk :

Summers have arrived so, you must start having delicious Mangoes. Mango is such fruit that not only refresh your mood with its delicious taste but also gives you enough energy. If you really want to give a perfect shape to your body, this yellowish, sweet, and tasty fruit can help you.
Mango contains an adequate amount of carbohydrate, sugar, and protein. You must take three mangoes a day and one with milk for better results. In a few days you will notice some changes in your body and also a fine glow on your face.
4.  A Sound Sleep is Necessary for a Balanced Weight :
A good diet can't do anything alone if you are not taking care of yourself properly. Most of  the people remain busy with their daily tasks such as office and household activities. They make their life busy to such extend that they forget to take good sleep.
Usually, Eight hours sleep per day has been recommended the best. However, due to busy schedule you must sleep for six hours. No doubt if you are not sleeping properly, you will feel restless and this leads to lack of appetite. So, must include this remedy to your weight gain list from now.
5.  Peanut Butter is an effective Choice :
Peanuts are the good source of Fatty acids, Protein, Minerals, and Vitamins. You can add some peanuts to your daily diet; either take them in breakfast or in evening time. Instead of taking peanuts seeds you can also take peanut butter-easily available in the market. To make it healthier you should start taking it with multigrain bread.
6.  Say No to Tea and Yes to Banana Shake :
How can one forget about the bananas when discussion is about the weight gain? One of the most recommended ingredients for the weight gain by all dieticians and gym instructors. Bananas are enriched with Calories and give us instant Energy. As it is a fine source of energy, it is the first choice of all sports persons. So, if also want to live healthy and strong like player add 2-4 bananas your regular diet with milk. Besides this, taking this fruit in a more tasty way you can make a fine think shake by adding milk, sugar, and some other flavours.
You can replace your regular tea or coffee with this tasty and healthy shake. Don't you think it's good to cut something unhealthy or harmful like caffeine from your diet? Our health is in our hands so, we must make all necessary efforts for keeping it problem free.
7.  Exercise and Get a Perfect Body :
Yes, you Read it Right. Usually, people think exercise is necessary only to gain weight. But it's not like that. Sometimes, for gaining weight we have to make extra efforts. Lack of physical activities not only increase your weight but also become a reason for weak and thin body.
So, for the better improvement in your body do start sweating out besides taking health diet. Furthermore, you can also take Accumass – an ayurvedic formulation to help gain weight for all age groups. You have to take 2 scoops of it with milk regularly to give a fine shape to your body.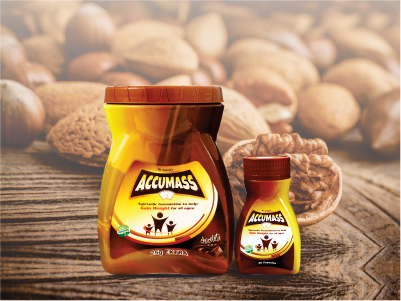 A healthy body is the sign of active mind. So, take care of yourself for a fresh and calm mind.
If you find this post interesting, like it, share it and leave a comment below for any suggestion.
Thank You!