Foods that Can Effectively help Your Child Gain weight
Are you finding some ways that can help your child to maintain healthy body weight? Is your child lean and weak? No worry, following an effective and appropriate approach can help.
For this very purpose, it is necessary to keep a check on your kid diet. He or she is having a balanced amount of vitamins, proteins, fats, carbohydrates, and fats is a necessary thing to consider.  Insufficiency of healthy diet is found one of the biggest reasons for poor body weight in children. Consequently, it becomes necessary to serve them healthy and nutritious food to improve health and gain weight naturally.
Here is the list of the foods that can help in weight gain in children
Eggs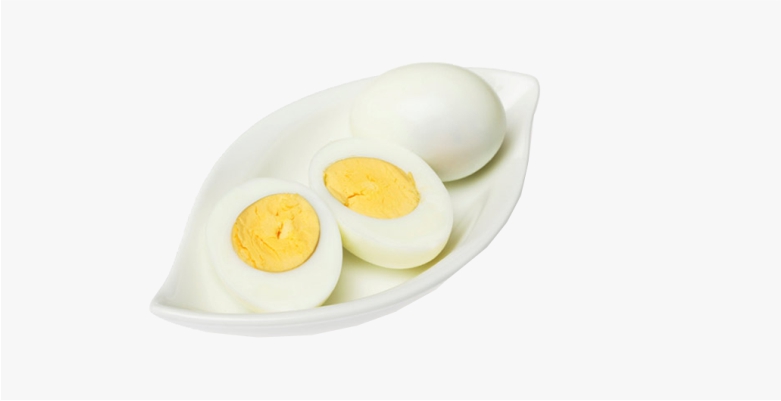 Eggs are the healthiest choice for children to gain weight gain in a healthy way. Protein-rich and wholesome eggs not only help in improving body weight but also make bones strong.
Intake of eggs helps in building muscles and repair damaged tissues of the body. They are a complete package of protein, minerals, and vitamins and provide energy to the body to keep it active and energetic all day.
As eggs are versatile, you can have them in your way, either eat boiled, fried or prepare a tempting omelet. Enriched with nutrients such as phosphorous, protein, calcium and zinc, they are a superfood for kids as well as teens.
Cheese
Cheese is a great source of fat, calcium, calories, and protein, so, a perfect choice to gain weight in children. Whether it's a kid, teenage or an adult cheese is a good food choice to improve overall health.
It can be eaten whole, cooked or added in some other delectable cuisines like pasta and paranthas. It is high in calcium and help in gaining some healthy weight.
Green Peas
Green peas are effectively high in fiber and protein. Adding them in the daily diet can help your kid stay healthy with a strong physique.
It may seem somehow odd but peas are also loaded with carbohydrates, which are helpful to gain weight and provide energy to the body.  Having a bowl of green peas in alternate days can provide remarkable benefits to you.
Corn
It is seen most of the teenagers become the victim of inferiority complex due to their lean and weak body. And to get out to this situation they start the intake of heavy weight gain products without any proper guidance.
Corn is a vegetable well-known for its starch content. As foods rich in starch are responsible for weight gain, the starch in corn helps in storing fat and gaining weight. You can eat one bowl of boiled corn by adding some salt for taste.
Avocados
Avocados are high in healthy fat content and calories, so, an ideal choice to gain weight for everyone. It is the healthiest ingredient to add in soups, sauces, smoothies, and spreads. The snack prepared with Avocados can be quite appealing for children.
Vegetables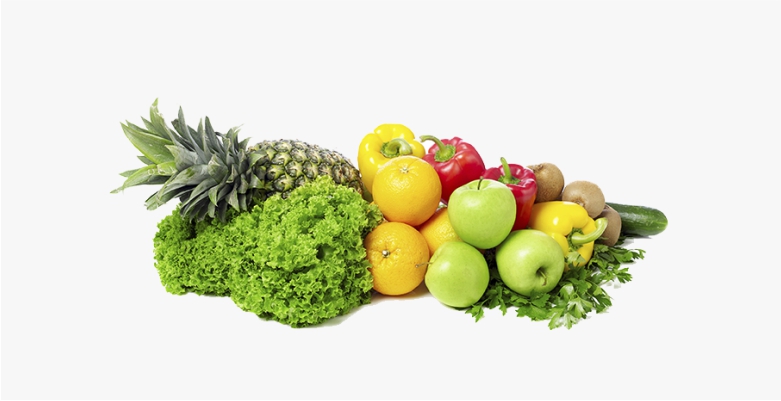 Mothers usually complain that their kids avoid having vegetables and this makes them feel more worried about the kids' health. But, it is necessary to offer them a plate full of spinach, fenugreek leaves, carrots, pumpkin, beans and other ingredients rich in minerals and vitamins.
Try to serve them veggies as a snack or cook a healthy and delicious cuisine.
 Peanut Butter
Peanut butter contains natural oil and fat content so, a great source of calories. It is a healthy foodstuff to be served in breakfast to your children as a sandwich spread or in other snacks. In case if your child is allergic to peanut butter switching to hazelnut spread, almond spread or soy spread is a good choice.
Olive Oil
Olive oil is rich in healthy fats so good to cook food for gaining weight without affecting health. So, if you want to improve the health of your loved one, prepare delicious eateries in olive oil.
Peach
Peaches are rich in vitamin A, dietary fiber, niacin and a great source of vitamin C. The peaches are good for every individual to take in the form of milkshakes and smoothies or as whole fruit.
These are some tips that can help in gaining weight in children in an easy way.  Try them and help you child become healthy and strong.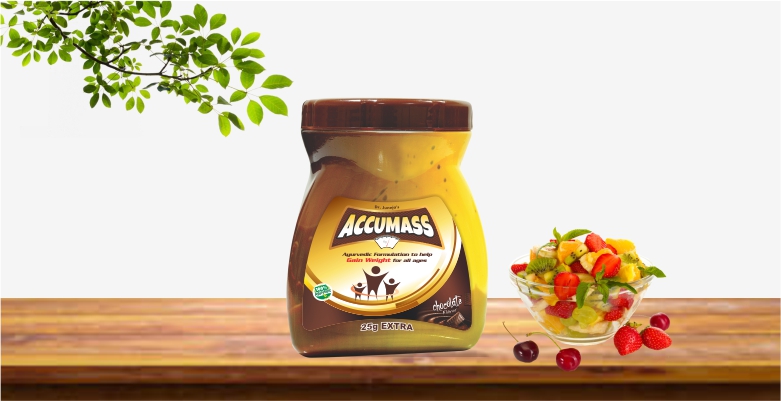 Besides, Accumass weight gain granules can be given to the children above age 12 years with one glass of milk. It is an Ayurvedic weight gainer enriched with 18 natural herbs which help in gaining weight in natural way.
If you liked the article, please like it, share it and leave a comment below for any query and suggestion.