Healthy Foods Which Help To Gain Weight Quickly
Weight gaining is not as simple as people are thinking about it. It is also as difficult as losing weight. If you are thinking to eat a lot, it does not help you to get desired weight. Weight gain generally depends upon calories intake and calories output.
So, to get the weight you must try to maintain your calories. Eat more food in healthy way and no to being skinny. The weight gain becomes effective by adding simple food to your diet.
Always nutrition and diet is advised for weight loss but if you are thin and searching the different ways for weight gain, then it can help.
Here are some of the best foods which help to gain weight or add muscle in a healthy way.
1. Protein Intake by Homemade Recipes and Smoothies :
The protein smoothies which are homemade can be more nutritious and fast way to gain weight. The market drinks are full of sugar and lack nutrients. Your homemade drinks are prepared according to your taste and with more nutrients.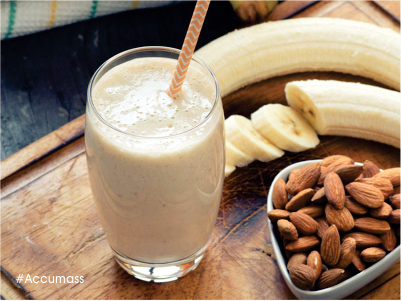 Some of the tasty variations are explained here which you can try.
Chocolate Banana Nut Shake: Blend 1 banana, 1 scoop chocolate whey protein, and 1 tablespoon peanut or other nut butter.
Vanilla Berry Shake: Mix 1 cup of fresh mixed berries, ice, 1 cup high-protein natural yogurt and 1 scoop of vanilla whey protein.
Chocolate Hazelnut Shake: Take half liters of chocolate milk with 1 scoop of chocolate whey protein, 1 tablespoon of hazelnut butter and 1 avocado.
Caramel Apple Shake: Put together 1 sliced apple, 1 cup natural yogurt, 1 scoop of vanilla-flavored whey protein and 1 tablespoon of sugar-free flavoring.
Super Green Shake: Fuse 1 cup of spinach, 1 avocado, 1 banana, 1 cup of pineapple and 1 scoop of vanilla whey protein.
The above are some of the smoothies which provide 400-600 calories, high amount of protein and other essential vitamins and minerals.
2. Milk :
Milk is known as the essential in weight gain. It contains a balanced amount of protein, carbs, and fats. It is a good source of calcium, vitamins, and minerals. Milk is the best source of both casein and whey proteins.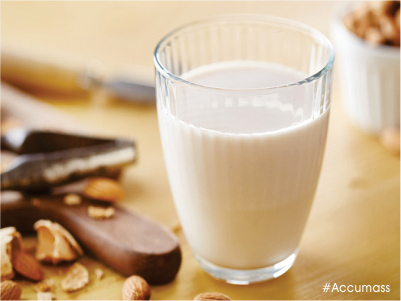 They lead to greater mass gainer than other protein sources. Try to drink milk one or two glass as a snack, with a meal and if you are training then before and after the workout. It is a great way to get more protein.
3. Rice :
Rice is a low-cost carb source which helps in weight gain. One cup of cooked rice provides 190 calories, 43 grams of carbs and very little fat. It is full of carbs and calories which help to eat more food who has a poor appetite.
Before going anywhere, you can add cooked rice to any other protein sources. A large amount of rice cannot be much good due to arsenic and phytic acid contents. These content can cause metal toxicity, reduce absorption of zinc and iron.
4. Nuts and Nut Butters :
If you are searching for weight gain products then nuts and nut butter are a perfect choice. Around 6-10 almonds contain over 7 grams of protein and 18 grams of healthy fats.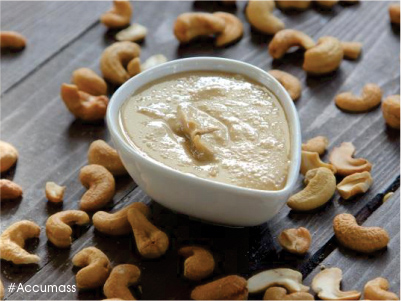 Nuts butter can be taken by adding with snacks or dishes such as smoothies, yogurts etc. Before taking nut butter keep in mind that it should be 100 % with two or three ingredients and no added sugar and extra oil.
5. Red Meats :
Red meats are known as best muscle-building foods. It provides amino acid which needs the body to stimulate muscle protein synthesis and generate new muscle tissue. It is also a good source of dietary creatine, which is best muscle building supplement.
The lean and fatty meats both are the great source of protein and fatty meat provide more calories which is helpful in weight gain.
6.  Salmon and Oily Fish :
These are the excellent source of protein and healthy fats as like red meat. As we know salmon and oily fish provide omega-3 fatty acids.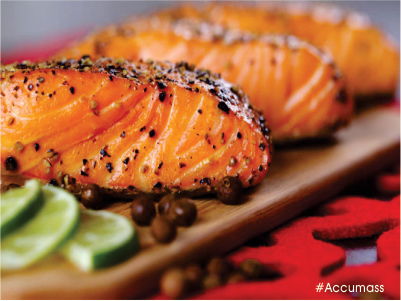 Omega-3 provides many more benefits to health and fight against diseases. A high protein present in it helps you to build muscles.
7.  Dried Fruit :
Dried fruit is with high calories which provide antioxidants and micronutrients. They are easy to eat with a great taste. They also contain lots of fibers, vitamin, and minerals.
You can also combine dried fruit with the protein source such as nuts, protein shakes, and natural yogurt.
8.  Whole-Grain Bread :
Whole grain bread is one of the good sources of good carbs which help in weight gain. By combining bread with protein sources such as eggs, meat and cheese will provide high-calories and balanced meal. While buying bread, try to choose a natural whole grain and seeded bread.
The conclusion is that the secret behind weight gain is mainly focused on eating more calories than you needed. Try to incorporate the above foods with meals and maintain your weight for longer period.
For gaining more weight and muscle mass you can also add Accumass Powder and Capsules to your daily diet and see the effective results of it. Accumass is a ayurvedic supplements for weight gain , Herbal weight gain capsules and healthy for your body. It is a complete blend of all natural ingredients which enhance your body metabolism and provide you the desired weight.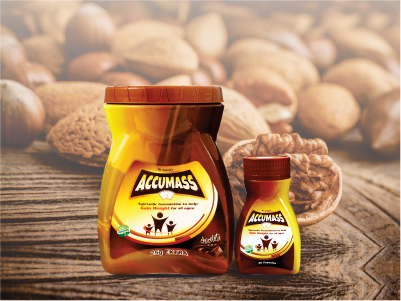 Or You can Buy Accumass Products.
Have you found any interest in this article? Please like and share with your friends. We are hoping for your comments, suggestions, and queries.
4.7

out of

5

based on

4

reviews.
Overall rating: