Necessary Things to Consider for Accomplishing Weight Gain Goal Successfully
If you have tried every possible way to gain weight but did not get any desired result, it means it is your diet that needs some modification. Even though you are taking weight gain supplements, but all useless if your diet is not proper.
A healthy diet is necessary for keeping the body healthy. Poor lifestyle, lack of sound sleep, no physical work or insufficiency of food is the main reason for a lean or weak body. Consequently, for a thin person, it becomes necessary to improve the daily routine and eat nutritious and healthy food only.
Here are some tips that can efficaciously increase your body weight.
Eat Calorie Dense Foods
Eating approximately 500 calories every day can extremely help in weight gain. You should fill your breakfast, lunch, and dinner with heavy meals, high in calories. You can either increase the portion or have smaller meals frequently.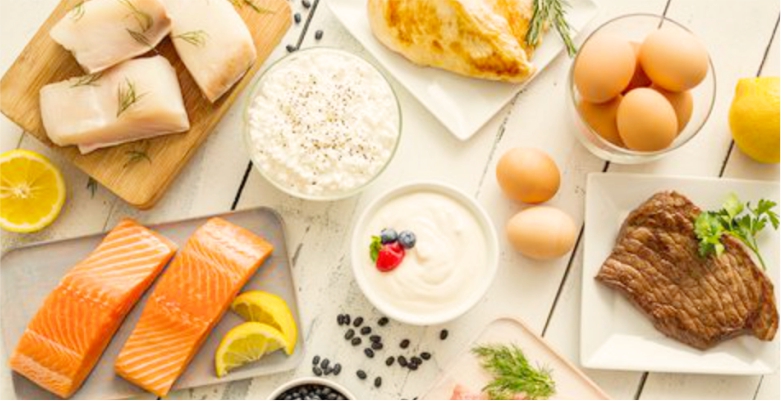 Avoid eating such foods which are less in calorie contents and do not provide any nourishment. Increase your calorie intake by adding nuts, cheese, seeds, and nuts in your meal.
Below is the list of foods that can increase your calorie count:
Avocado on toast
Protein smoothie
Multigrain bread
Muesli with fruits
Oatmeal with mixed nuts
Boiled eggs with toast
Yogurt
Cereal bars
Increase Your Physical Strength
Increase your physical strength by lifting weights at the gym or playing a sport that can help in the appropriate way. You should hit the gym at least 4 to 5 times a week to increase your muscle mass.
To gain weight is necessary to focus more on strength exercise instead of spending a lot of time on cardio. Cardio is helpful in weight loss, so if you are trying to gain weight doing it 2-3 times a week for short duration is enough.
Go for Homemade Smoothies
Instead of having somehow unhealthy and harmful weight gainers enjoy the taste of homemade protein smoothie for weight gain. Intake of smoothie is the healthiest and the most effective choice for gaining weight.
You can prepare it by adding a banana, a tablespoon if peanut butter, vanilla, and milk. Take it before breakfast or a pre or post-workout meal. Also add honey, almonds, dates or nuts to increase its taste as well as goodness.
Potatoes are Helpful in Weight Gain
Having potatoes are one of the best choices to improve body weight without costing you much.  It is a pocket-friendly way to add calories and starch to your diet.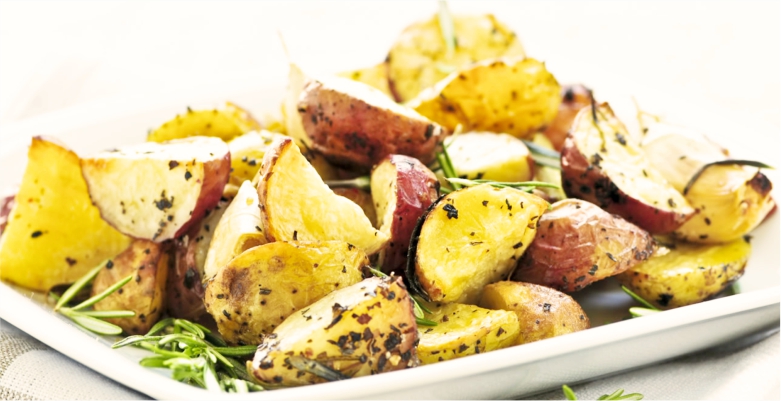 You can either eat mashed potatoes or baked ones in your snack.
Full Your Plate with Protein Rich Diet
Protein is quite necessary for weight gain. As muscle is mainly made up of protein, eating an adequate amount of protein is effective for gaining healthy weight instead of having food loaded with unhealthy fat.
A study shows that when a high-protein diet is taken, most of the excess calories get stored in your muscle
Some protein-rich foods are:
Fatty fish
Red meat
Whole grains
Whole eggs
Nuts and seeds
Pulses and legumes
Dairy products
Eat a Handful of Nuts
No doubt the market is full of weight gain products for men and women. However, we are not sure about the authenticity of those products. Therefore, instead start eating dry fruits, nuts, and seeds to improve your body weight gradually.
As these are an excellent source of protein, vitamin E and monounsaturated fats, should be added to meals and snacks for a boost in nutrient and calorie intake. Add them to prepare your smoothies and shakes or spread over snacks.
Take Ashwagandha
Ashwagandha, an Ayurvedic herb is highly helpful in weight without any causing any harm to the body. It efficiently works for increasing muscle mass and boosting body strength. It can give you long lasting results in the segment of weight gain.
You can simply buy it from the market and take daily with milk or water.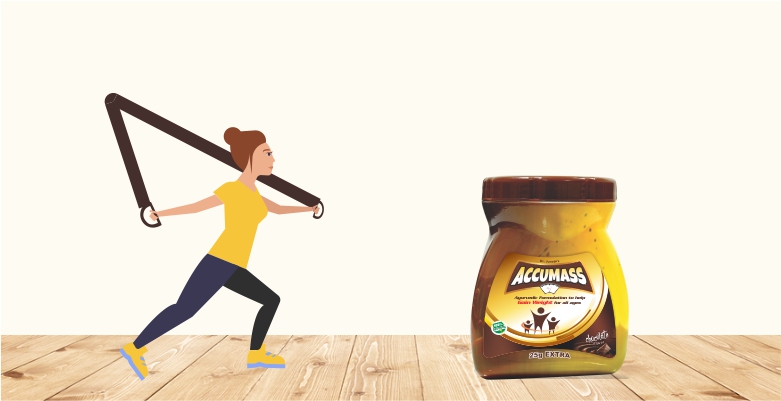 Besides, the intake of Accumass Weight Gain Granules is also effective in gaining weight in the natural way.
Accumass is prepared with natural ingredients such as Ashwagandha, kadali, Amalki, pippali and Gokhru, all work together to gain weight and improve the immune system.
If you liked the post, please do like it, share it and leave a comment below for any query and suggestion.