Easy Way to Put on Weight by Using Natural Tips – Accumass
In today's modern world, most of the people battling with being overweight and obese and it seem odd when someone asking for weight gain. Most of the underweight people feel stressed, discrimination and annoyance due to their low body weight. In fact, people with low body weight generally suffer from anemia, weak immune system, hair loss and brittle bones which are more concerning than the overweight people. People can be underweight due to various reasons such as genetic make-up, lifestyle or their metabolic rate. But now, they can easily put some pounds to their present body weight by adding natural Ayurvedic weight gainer products in their daily diet. For healthy weight gain you can add healthy foods and herbal supplements in your diet.
Here, we listed some tips that will help you to gain weight when used along with Accumass weight gain granules.
Know the exact number of calories you required:
Your daily calorie needs depend on your gender, age, current weight and your lifestyle. For the sake of simplicity, multiply your current weight in pounds to 20. If you weigh 136 pounds, that's 136 x20 = 2720 calories daily. So, your daily requirement for a day is 2720 calories a day. Now, count your calories you consumed on your daily basis. If you are consuming less than 2720 then add more calories in your diet.
Start exercising on big muscle group:
Focus on the large muscle groups, like the chest, back, and legs as they will be intense enough to increase protein synthesis. Add squats, dead lifts, pull-ups, bent-over rows, bench presses, dips, and military presses to your workout. Do 2-3 sets of 8 – 12 repetitions, with about 60 seconds' rest between sets.
Alter your exercise routine:
Alter your exercises routine to grow bigger muscles and do a full-body workout followed by a day of rest. Studies show that the intense body weight workout increases protein synthesis for up to 48 hours immediately after your exercise session.
Use supplements:
Use supplements that help in weight gain. Accumass weight gain powder and capsules are the best option for you which help to increase the anabolic rate of the body. Accumass supplements help to increase the protein synthesis and uptake of nutritional products in the body for weight gainer for women.
Eat frequently even in every 3 hours:
Eat frequently and increase you daily meals. It is suggested to add 6 meals in your diet which contain 3 heavy or 3 light meals. Do not eat enough; eat according to your calorie need. Make sure that you will eat a diet in every 3 hours containing at least 20 gm protein in it.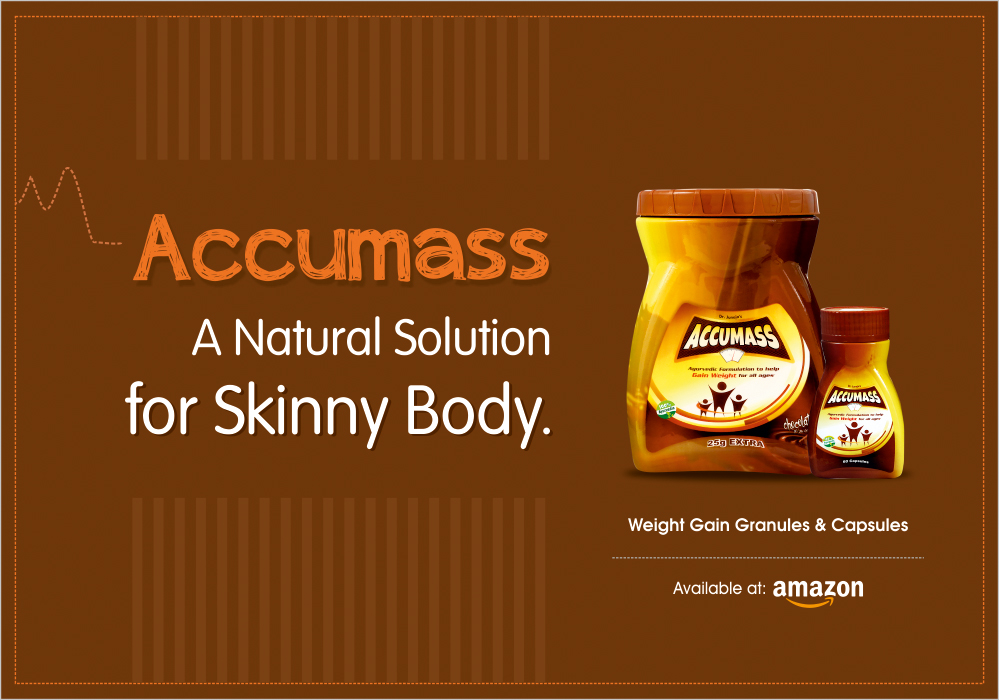 Searchable Tags: Natural Tips for Weight Gain, Weight Gain Tips, How to Gain Weight, Weight Gain Fast, Weight Gain Safe, How to Weight Gain